Here are a few shots Paxye took of me and my kids when we were visiting. What's remarkable to me is that these were just casual shots taken while we were chatting away. I'm sure she'll be posting more on her blog and/or her flicker page. (I just noticed some shots on there that I took!)
Leif a bit shy and also a shirt change after soaking his shirt with a drink of water.
Darn Leif looked away for this otherwise fantastic shot.
Caught nursing Leif at the birthday bbq and Lily climbing on the playground equipment!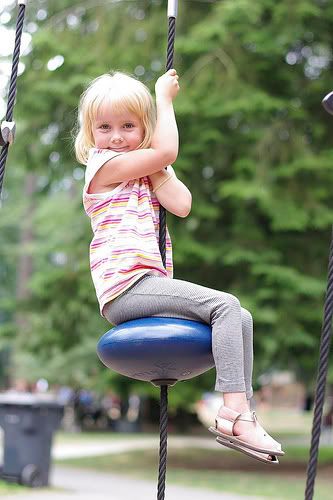 Khena and Leif just hanging out. They're almost exactly four months apart in age.